Welcome to Mindy Littman Holland's Book Site
From February 2020 until June 2020, I chronicled life in the time of coronavirus with a collection of humorous short stories. Those stories are now in book form, and the book is called, Days of Wine and COVID: Fifty-Seven Stories of Pandemic Proportions. That book is now available as a paperbook and an ebook on Amazon.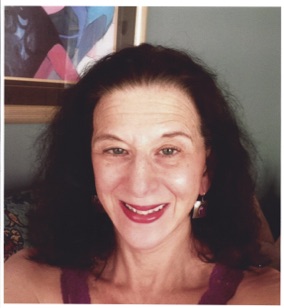 DAYS OF WINE AND COVID:
FIFTY-SEVEN STORIES OF PANDEMIC PROPORTIONS
Mindy's Books Available Onlne
A collection of amusing short essays about the early months of COVID-19.
WAIT UNTIL YOU'RE FIFTY:
A WOMAN'S JOURNEY INTO MIDLIFE
ALL MY FUNNY ONES:
A COLLECTION OF SHORT STORIES
Thirty of my funniest stories. They all have one thing in common: They will make you laugh.
In this novel, the lives of two families are connected through generations of reincarnated souls.
THE REBIRTH OF GERSHON POLOKOV
This book gives credence, validity and voice to real concerns about entering middle age.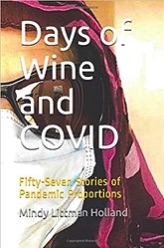 Mindy Littman Holland is a writer, artist and photographer living in Santa Fe, NM. Visit her at mindylittmanholland.com.